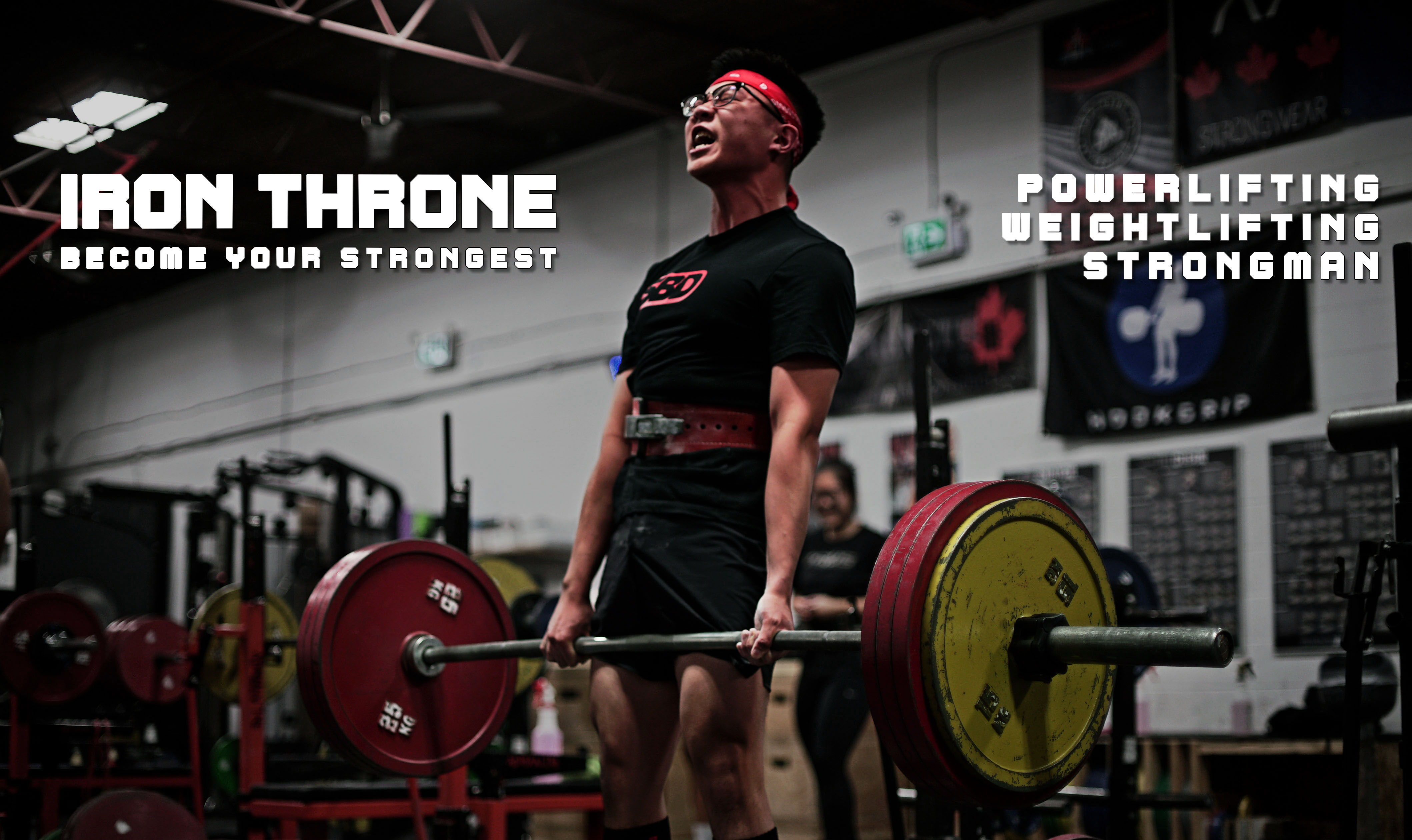 ABOUT US
Established in 2019, Iron Throne Strength & Conditioning was made to fill the void of strength based open gyms in the Metro Vancouver area.
We focus on what works to get your strong. No fancy machines, just plain old fashion weights.
Whether you are looking to increase your Powerlifting or Olympic lifting total, flip tires, build muscle, lose fat, gain strength, move better or just feel better we have what you need!
We take pride on our community, atmosphere and on being a 100% inclusive gym.
It does not matter if it is your first time or you can squat 600lbs.
Everyone will be treated like friends and if you are going for a personal record (PR), expect the whole gym to stop and cheer you on!
With members from all around the lower mainland including Richmond, Vancouver, Burnaby, New Westminster, Coquitlam, Langley and even as far as Abbotsford and North Vancouver
there is a reason why we are Vancouver's best destination gym for Powerlifting, Olympic Weightlifting and Strongman!